Local SEO Manchester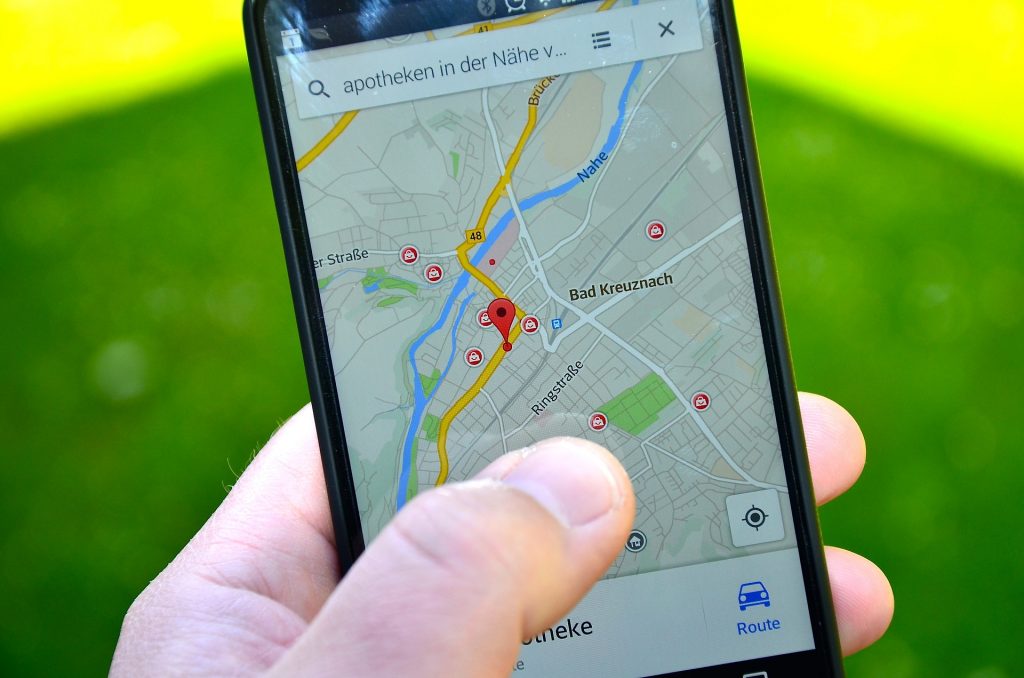 Are you looking to attract customers in a specific location? Optimising your local SEO strategy is key to putting your brand on the map.
From understanding its importance to developing a successful strategy, our guide takes a deep dive into the world of local SEO.
What is Local SEO? Local SEO is an essential strategy that increases your businesses visibility within a specific location. Without paying attention to your local online visibility, you could be hiding your products or services from hoards of potential customers. In fact, a huge 46% of all searches have a local intent – for example, "SEO agencies in Manchester" or "hairdressers near me".
So whether you want to rank as a nearby sandwich shop or solicitors, our local SEO Manchester guide will help you put your business on the map. Literally.
How does Local SEO work?
Search engines are designed to deliver the most relevant results for their users. As part of this, they pull users locations via geolocation (for mobiles) or IP addresses (for desktops). This means that the search results will be local to the user. After all, if someone is searching for a "good hairdresser", they won't want to make the journey from Manchester to London for a haircut.
A local SEO campaign aims to make your business appear in local searches – and, in order to do this, you'll need both Google My Business listings and strong organic website rankings.
There are certain tactics and measures you'll need to follow in order to for local keywords. You'll need to develop a strategy that takes key local SEO ranking factors into account…
Local SEO Manchester Ranking Factors
To rank for local search terms, there are a number of factors which come into play. It's not as simple as applying the same tactics you would to a blanket, nationwide SEO campaign – it's all about optimising your location as much as possible.
Google My Business Local SEO Listing
A detailed Google My Business listing is essential when it comes to being able to rank locally. Once this is in place, customers should see all they need to know about your business instantly.
Your GMB listing should ideally include:
An optimised business information section which clearly explains your services and products
Contact details that match the information on your site
Your business opening hours
Google reviews
Images and photographs of your business
A Google SERP will display three localised suggestions based on the user's search query (before they click to view 'more businesses' below), which is often referred to as the 'Map-Pack" or "Google's Local Pack". A well-planned local SEO strategy can boost your website's visibility within the organic search results and also within Google's Local Pack.
For example, when targeting terms such as "SEO Manchester", "SEO Agency Manchester" and "Search Engine Optimisation Manchester" and "Manchester SEO Agency", ranking both organically and within Google's Local Pack, will improve your website's click through rate and ultimately your conversion rate – win win!
Google reviews are a fundamental part of a local SEO Manchester campaign. Lots of positive customer reviews will build trust and can help to prioritise your business above others. Plus, a positive overall rating will encourage more clicks. According to Search Engine Journal:
"82% of shoppers wouldn't touch a retailer with less than 3 stars."
Website Local SEO
This can include:
Emphasising the location in your website copy, such as guides or product pages
Your name, address, and phone number visible on the homepage or website footer
Local listings, such as Google Places or Yelp
Backlinks from websites with a local authority
Local schema markup to help search engines display your information
Individual, locally optimised landing pages for each geographic branch of your business (if you have more than one venue)
Developing your local Search Engine Optimisation strategy before you get to grips with your local SEO Manchester strategy, it's essential you optimise your site for mobile use. As roughly 40% of all mobile searches have local intent, a mobile-friendly website is vital. If you imagine a potential customer roaming nearby and searching for a bite to eat, they'll be on their mobile – and they'll want to see results that instantly tell them everything they need to know.
So, if you're ready to grab the attention of the customers on right your doorstep, we've broken down our local SEO strategy into five simple steps:
Step One: Keyword Research
The first part of your strategy should be carrying out keyword research to discover search terms that are related to your services – what are people already searching for that you can offer? Having the right terms will be an important part of optimising your online content later on.
Once you're analysing the terms, you can then look for related keywords. For example, if we found potential to rank for the term 'Local SEO Manchester', we would also look for other related keywords, such as 'Local SEO agency Manchester' and 'Local Search Optimisation Manchester'.
Step 2: On-Page Local Optimisation
Found your main localised search term? You can now begin to apply this to your website and local landing pages to appear in more searches.
For example, you could use your core term 'Local SEO Manchester' within:
Your SEO Title Tag
Title tags show up as the title of your web page when it appears as a search engines listing. As you've found a search term you know people are interested in (and relates to your page), it makes sense to include it as a title tag. Remember, anything over 60 characters will be cut off from sight.
The URL structure
It's always a good idea to include your main keywords in the website link. This will help Google clearly understand what your page is about – for example mcr-seo.com/local-seo-manchester easily tells search engines what we specialise in, and where. Whatever your URL, make sure it's user friendly and isn't just randomised letters and numbers.
The title tag and meta description
After you've conducted keyword research, be sure to optimise your title tag with a core keywords. For example, if you're looking to rank competitively for SEO terms in Manchester, be sure to select terms such as "SEO Agency in Manchester". This can help your website to rank competitively within the SERPs.
Meta descriptions are no longer a ranking factor for Google and according to Ahrefs, Google re-writes meta descriptions 63% of the time. Instead, meta descriptions should be treated more as ad-copy and can be the last opportunity to get customers to click through to your website.
Image alt text
Not only is image text a great way of improving your website's accessibility, but it can help your local Search Engine Optimisation strategy too. As Google scans your site to understand what it's about, alt text descriptions can help provide more context.
Step 3: Create locally optimised content
You can now focus on those other related keywords beyond your core search term. While you may have mainly optimised 'Local SEO Manchester', you can create locally-optimised content that covers other relevant terms in more detail.
For example, you could include the terms 'local SEO Manchester' or 'local search engine optimisation Manchester' further down on your homepage – or create pages, blogs, or guides to cover them in more detail.
Step 4: Set up your GMB page
Next, it's time to set up your Google Business page. If your business has multiple venues, it's worth setting up a page for each venue. This will help your local customers discover the branch that's closest to them.
Simply follow these steps to set up your GMB page:
Claim your business
Make sure your business hasn't already got a page registered, as this could be confusing for people searching for your services. If there's already an existing page, make sure you've claimed it in your name so you can optimise and update the information.
Fill in your business details
It's really important that your contact details are consistent across your website and GMB page. Check that any details listed on your site match the ones on any local directories, GMB page, or citations.
Pick a category
It's important to select a category that's best suited to your business. With our example of targeting 'Local SEO Manchester', you would choose 'Digital Marketing Agency'. This will help potential customers easily find the service they're searching for.
Verify your listing
When you first sign up for a GMB listing, you'll need to enter a verification code on your profile. Google will typically send you a postcard with the code within 14 days of signing up.
Optimise your listing
From encouraging customers to leave reviews to adding images of your business, take the time to optimise your GMB page as much as you can.
Update your information
Information like opening hours should always be to up to date. If anything in your business changes, it should be reflected in your GMB page.
Step 5: Build local citations & backlinks
When it comes to optimising your site, citations and backlinks are invaluable. You can acquire citations from local business directories, like Tripadvisor or Yelp. Having your business featured on these sites can help people exploring the area discover local businesses like yours. Again, it's important to make sure the details on these sites match the ones on your website.
It's also worth searching for opportunities to gain backlinks on relevant websites. For example, you might find an article called 'The Top 5 SEO Agencies in Manchester'. If the article is relevant to you or mentions your business, you could ask if the author of the page would consider adding a link to your website.
Schema/structured data
Schema is an HTML file based on your website that lets you display 'richsnippets' to search engines. You should mark your page regularly so that users get reviews of products they are reviewing or introducing new products or increasing your click-throughs. It worked with WordPress, Magento and Shopify for a successful Local SEO Manchester program. The problem that a typical digital marketing agency will have is the difficulty of implementing it on WordPress sites at an individual page level rather than applying the same thing to every page – not only does it take a long time to individually create the optimised code for each page, but it is also hard to
What should I do if my website is penalized by Webmaster Tools?
Please be careful and take your time. In some cases you could have incurred hefty monetary penalties if your damage had been properly recovered. Most webmasters will probably get their backlink profile inflicted manually by the browser. The advancement in search algorithms for the link over the last year has meant many industries have now received manual penalization due to previous efforts designed to manipulate. The procedure taken to remove them seems rather formulac. However things can also change from time to time Depending. In many situations the best solution is to seek specialist help, i.e. in cases of manually imposed penalties.
Content
Every website needs to have different amount on its pages, However e-commerce sites require far less etablissement than websites with services. Content can be interesting, informative, e-mailed or written, but it should also be selling your SEO marketing products and services. When we are evaluating this website on a regular basis in our own research, we may consider adding new pages. At this stage we intend on writing new material, and have already set goals for the first time. When doing an SEO analysis, we optimize all web pages for these target keywords.
Content writing
Content management with SEO works well together — and we're the same. Long tail keywords are much higher in the search engines unless they contain an attractive text. Long text linked to several logical points within this website. Pages that include much more content may sometimes get shared by social media users. Show me the site containing well crafted and long-form content and you'll gain the best ranking at Google. Give us a guide that shows us some good suggestions about obtaining search results, and it usually is our main party pushing our authors to provide long-form information.
Create locally optimised content
So this is an easy task if you have another keyword to choose from in addition to your primary keyword. Click Here. While you probably optimised 'local search engine optimisation Manchester' you can provide locally optimised content covering other key phrases for greater depth. Some website users may add the phrases 'local search engine optimization Manchester', 'shopping local marketing Manchester Manchester and many others and create a page and blog that can provide detailed information about these subjects.
How much does local SEO cost UK?
Search remarketing generally costs from £380 to £1500 yearly to utilise by firms as a whole or as part of a company strategy or as part-time business analyst and has ranges of between £2500 and £600 each month to perform. How important is search marketing or web development? SEO has potential because people want to get more information on your product or service.
Does local do SEO?
Local Search Engine Optimisation is a form of web optimization aiming for increased visibility in local search. Most searches conducted in search results include identifying specific keywords on Google.
How can I SEO my local business?
How do I make sure my Search Engine Optimisation on a blog goes smoothly? Make gmail for businesses! …… Keep getting feedback on each product. … Improve search speed. "… Build content around local news/activities. ' " Optimise the web sites to fit mobile platforms. … Make an attempt to find local keyword phrases. … Use Location Maps or specific webpages.
Local SEO Manchester
Ready to meet your Manchester audience? We specialise in connecting local Manchester businesses with the customers right on their doorstep. Based in the heart of the Greater Manchester, our local SEO Manchester services experts can help you connect with Manchester and beyond.
If you'd like to be the leaders of your local scene, get in touch with us. We'll create a local SEO Manchester services strategy that's entirely built around you and your customers.
SEO Services We Offer
The team at Manchester SEO have years of knowledge of the on-page SEO techniques in the business. You'll gain increased SEO through our marketing approach, which means we can help you increase qualified traffic to your website. We are committed to creating the highest quality websites for all mobiles – fast speeds. What's your opinion of it so far? Improved ranking on Google. Give us a boost or a completely new website. All of the work required is on hand when developing the right content search marketing strategy for your content. Talk to my team about what it takes to implement effective website optimization. Our website design is based on an online company website, in addition to a digital firm website where customers can find us.