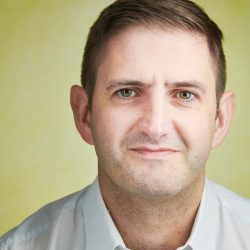 "A decade ago I employed an SEO business to do some SEO work on a side business website, but from what I know now I don't believe any work was completed and there was definitely no positive results for the website search performance.
So I had no budget and still no one finding the site online. Armed with a Computer Science degree and 10yrs as an IT consultant I decided to do it myself, "how hard could it be?". I found that not only did I like SEO, the results I was achieving were good too.
Moving forward and since 2020 we have been on a mission to bring clarity and integrity to the SEO world and bring real results to our clients."
How we do it
Simple Step by Step approach
When our preliminary audits are completed, we put in place a complete approach in place consisting of keyword research study, content, link, framework as well as added web page techniques– at this moment we can then proceed to application.
Firstly, we aim to fix any kind of technical problems with the internet site that appeared in the audit and afterwards we proceed to the on-page modifications.
Keyword research and consultation goes in to what keyword phrases you desire us to target and also on which web pages that will certainly be.
We draw up all our suggestions and after that detail with the customer why we have chosen them, we aim to be as qualified as possible. We will always focusing on what will really create sales/enquiries.
There is no factor in generating a huge amount of website traffic if it doesn't cause an enquiry or a sale.
We are frequently told that links do not matter any longer which link structure is 'dead'. This is just not the true. In addition to content, absolutely nothing has a better impact on your positions than good, top quality web link structure. Because of this, we develop a method at the beginning of a campaign that designs the ideal web link account we wish to create based on successful rivals through our special 'MML' version. This is then our baseline, this is where we require to get to, yet naturally, you can't rate on top if you're constantly going after so we after that intend to exceed what competitors are doing.
"Lovely people, great at SEO"
Manchester SEO have been instrumental in building up my online leads for my photography business, lovely people, great at SEO​

"Amazing work"
Increasing our website traffic by 2000% has really kicked started our business enabling us to compete with the big recruitment boys by integrating our jobs with Google jobs, amazing work

"Ranked us on Page 1"
Manchester SEO moved us from Page 3 to the top of page one for our search term and ranked us on Page 1 for another 15 of the top keyword phrases for our business. They estimated 6 months to see results due to how competitive it was, but we saw great improvements in just 2 months.

Free Consultation
Contact us for a free consultation United Kingdom!