Using animation to boost your Google Search Traffic is a hidden gem in the world of SEO. It's not used as often as other recommended SEO-boosting tools but can have a huge impact on the visits and leads you generate.
This blog is a collaboration with Francesca Cook from Goya Studios, one of the UK's best web animation providers. I didn't understand the complete value of animation, and the processes involved, until we met up to write this together so I'm looking forward to sharing this newfound knowledge. If you'd like to learn more, her contact details are at the end of the post.
What Animation can be used on Websites?
There are a variety of choices when adding animation to a website. Something relatively simple such as an animated logo can make a noticeable difference, or you can push the boat out and commission animated videos to accompany your written content.
How does Animation improve SEO?
Having animation on your landing page doesn't just look great, it can also be a powerful SEO tool that can help boost your business onto page 1 of Google.
Animation draws the eye; we are naturally attracted to movement. Controlling where a visitor to your site looks has been a main focus of web designers, so using animation can ensure the right parts catch their eye and lead them to the body copy. Plus, anything that keeps a visitor on the page makes them more likely to invest in your products or services.
Animated Logos
Animated logos are an eye-catching addition to a website that add credibility to your brand, as well as giving your SEO an additional boost. If you have a good brand identity already, but want to take it to the next level, give your logo a fresh coat of animation!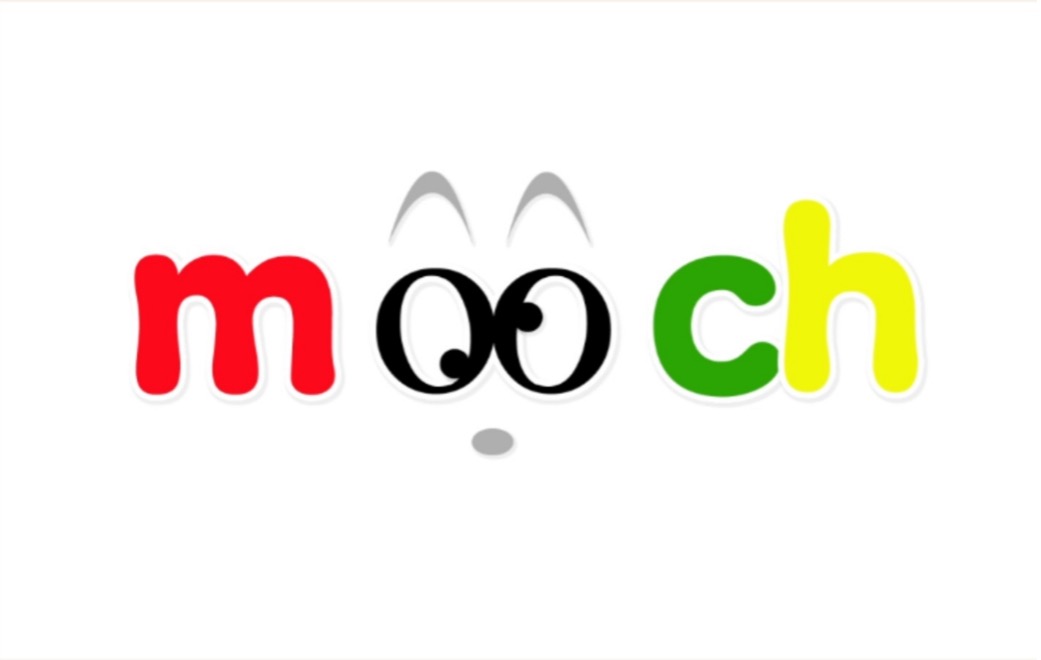 An example of an Animated Logo for one of Francesca's clients. The letters smash in from the sides and the eyes spin!
'Animated logos are more commonly referred to as motion graphics than animation. It usually is a quite simple design that is brought to life, in order to reflect your brand personality. A few examples would be transforming typography, transitioning elements, character mascots and other outside-the-box ideas.
'They are simpler than their video counterparts, so if you want to try some animation on your site but don't want to commit to a larger investment, logos are a great way to start building on your brand authority.' - Francesca Cook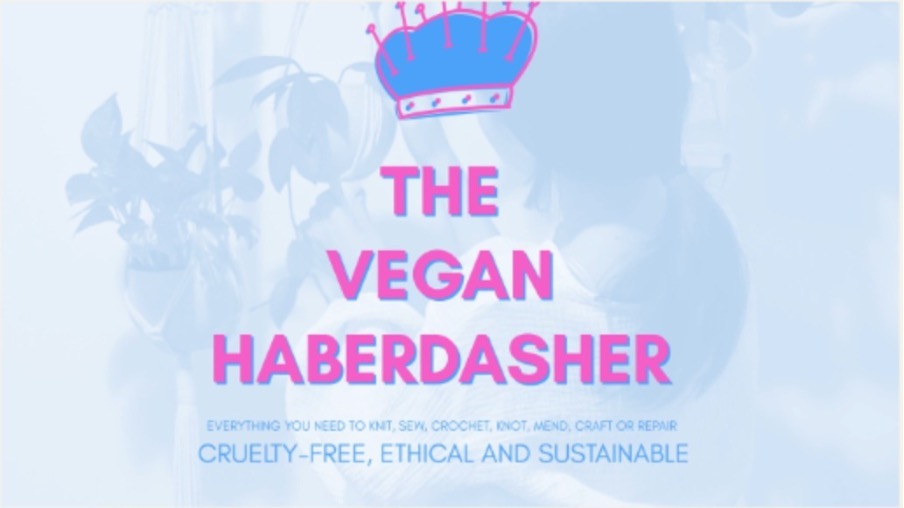 'This logo was inspired by the "old skool idents". It came down and spun around with the crown 'crowning the text'. It is used as an Intro with stock videography in the background, complete with some 80s dance music!'
Animated Videos
Animated videos are one of the most effective methods for incorporating animation into your web design. Having a link to a YouTube video is loved by Google as it owns YouTube and is therefore a trusted external link. However, the video should always be embedded into the page. Research shows that if a visitor to a website is sent to a new tab (to watch a video on YouTube etc.) they are unlikely to return to the original page. Having the video embedded prevents this, and if done correctly won't slow the site down.
Here are the types of videos that can be animated, or include animation:
• Testimonials
• Explainers/Educators
• Intro/Outro Credits
• Our story/About Us
• Training Videos
Video testimonials are a common choice for websites and are proven to be very effective for both marketing and SEO. Having reviews on your site is always recommended and having videos of happy clients and customers adds a personal touch that will stand out from the usual Google reviews on a scrolling banner.
'Motion graphics can be added to a recorded videography testimonial to add aesthetic value and increase the likelihood that a viewer will stick around to watch the whole video. Animation can be used to focus the viewers' attention more on specific parts of the testimonial that you would like to emphasise. In short, when compared to videography, animation gives you the ability to fine-tune your message to the viewer.'
When creating a video for your website the choice isn't all animation or no animation. You can add an animated intro/outro or even blend animation with live action film to make an informative video more engaging and looking more professional.
Training Videos
Videos don't have to only entice new customers. Animated training videos can be used to find new prospects or educate new and existing hires. Animation is more memorable than recording a real person talking to a camera so is always worth considering. Animation is a greater teaching or training tool than recording with a camera, as you can direct the message to make it clearer.
'Don't forget that videography isn't complete without the icing on the cake that is animated intro/outros! These short clips added to the start and end of your videos are a brilliant return on investment as it raises your brand awareness every time you share a video on social media or elsewhere online. The whole point of creating online content for your business is to gain visibility and intro/outro animations ensure that you have put your brand stamp on each piece of content.
'With the rise of TikTok, online video content is undoubtedly the most popular way to get attention in today's digital age. On top of this, videos no longer need to be 'professionally trimmed' to get the engagement of your target audience and make that desired impact. You can now create effective content using only the supercomputer in the palm of your hand.
'The most cost-effective way to create an intro/outro sequence is to re-use an animated logo. Animated logos used as intros/outros are no longer one-hit wonders. They will give you visibility again and again. In gaining brand awareness, you will quickly make back the investment spent on the logo animation if you are putting out a lot of video content online.'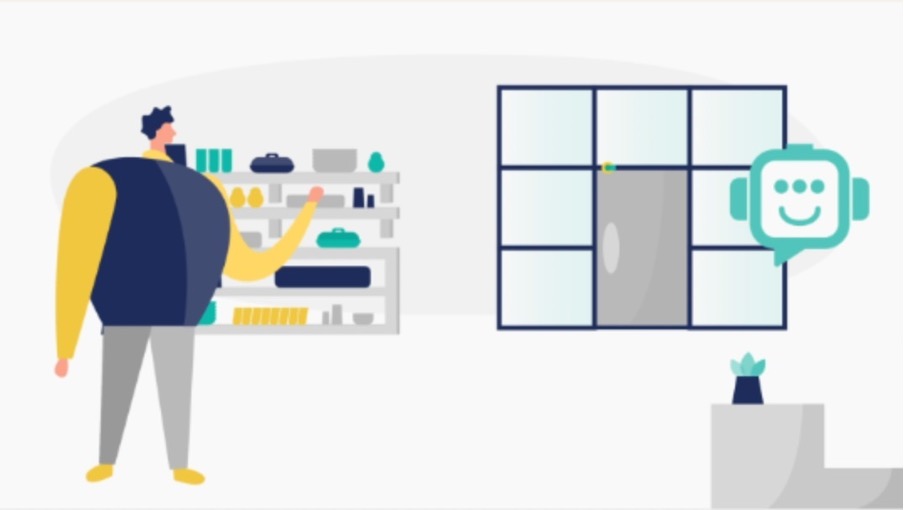 This was an explainer/sales video. The client still re-uses the assets created for the animation in all their social media posts!
How long does Animation take?
As with many art forms, quality animation does take time. But if you're familiar with SEO already, you will know the value of giving things time to get results.
'The time I need varies significantly as you go from the juxtaposition of simple to complex projects, but I'd say between 2 and 5 days for a good quality logo animation. If you're talking short film video, around 1-3 months for 30 seconds of high quality animation. The turnaround time decreases when you have more animators working on the project as it is a medium dependent on labour. If you're talking doodle video explainers, then about 1-3 weeks for 30 seconds of bespoke content. More generic explainer videos can be created for a lower budget in a couple of days, but they won't set you apart from your competition or give you the 'wow' factor!
I also come up with creative solutions for clients with a lower budget, as to achieve a creative and bespoke video in less time. There are of course things to compromise on to achieve this, like lower complexity. When lowering the complexity of a project it is vital to keep the design aspects of high quality but animate the elements in a simplistic manner to ensure it reflects the correct level of brand authority desired.'
How was Website Animation changed?
In the last decade it has become much easier to create animated videos for your website. With more animators than ever before, all with access to professional software, the work produced is higher quality than business owners 20 years ago would've thought possible.
However, just because it's easier to get animation on your website doesn't mean you should cut corners!
'Clarification is extremely important when you are conveying your message to the audience. If a user scrolls down your website to find a video without a title head or intro sequence, they may become confused. Nothing loses leads faster than confusion.'
More about Animation and SEO
Adding animation to your website is a sure-fire way to make your site look and function great. Once you have an impressive logo and high-quality videos on your landing page, the increased lead generation is the digital cherry on the top!
A huge thanks to Francesca for not only teaching me about the value of web animation, but also giving me a hand putting this blog together!
"Nathan has been a dream to collaborate with on this post. He sure knows about SEO, and I want to thank him for the push to write this together - I've enjoyed putting my animation knowledge into digestible words for an audience."