Here at Manchester SEO we know that many SEO YouTube "Pro's" are talking about social engagement and how to rank your website high with just Social engagement! This has led me to down a voyage of discovery, which has led me to believe that done properly it most definitely can improve your keyword ranks.
Back in 2014, Google's Matt Cutts (now with the US Digital Service) released a video that said social signals––metrics such as Facebook likes and Twitter followers, which indicate a profile's authority and influence––DO NOT affect search rankings.
This statement threw SEO pro's and marketers as they had been operating under the understandable assumption that social signals were factored into Google's search algorithm as an indication of trustworthiness and quality.
In my brief experience the results seem to show that while social might not be a direct factor (according to me), it certainly influences your SEO rank.
Hootsuite did a survey in 2018 that tested the SEO results of articles with and without social promotion. Their results? Pieced with social shares received an average 22% boost during the duration of the experiment.
For this article we'll dive deeper into what these conflicting views mean for the relationship between social and SEO. Plus, we'll learn how I have included a more SEO-focused thinking about social media strategies as a result.
Let's start with some more background information on the dialogue around social and SEO over the past few years.
Mixed Messages
I mentioned earlier that Matt Cutt's in 2014 release a video saying that social signals didn't affect organic rank, but did you know that he released a video in 2010 Saying that it did. It now appears to me and probably most in the business that it does but not so much in a direct manner.
Our social pages from platforms like Facebook, Twitter, Pinterest and Instagram are treated and indexed by Google like any other pages on the web.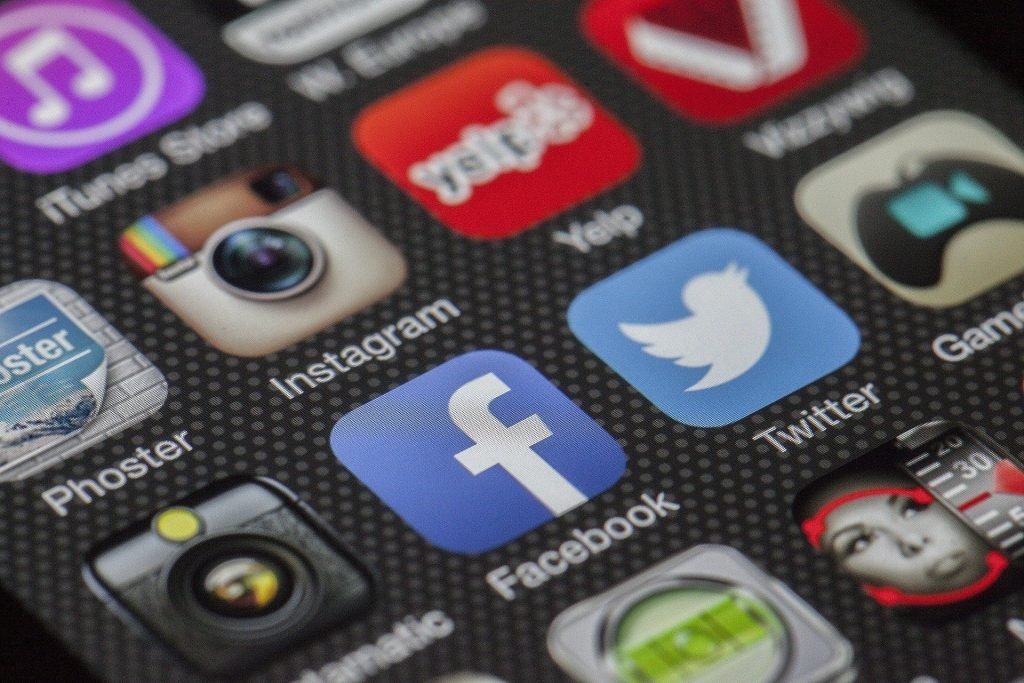 Research seems to suggest that social media assist in your SEO rank. Research published by Optinmonster in 2019 concurs with the 2018 Hootsuite study—social popularity helps rankings on Google.
This leads me to think that while the authority of your social media account may not impact search rank, links published on social media are marked as credible backlinks and can influence your page's rank.
Social Media pages are Indexed like other Pages
While social shares may or may not affect a web page's position in search listings, your social profiles definitely influence the content of your search results. In fact, social media profiles are often amongst the top results in search listings for big brand names.
When I searched "BP" in Google, the company's LinkedIn and Twitter profiles appear 4th and 5th on the Google Search listings respectively.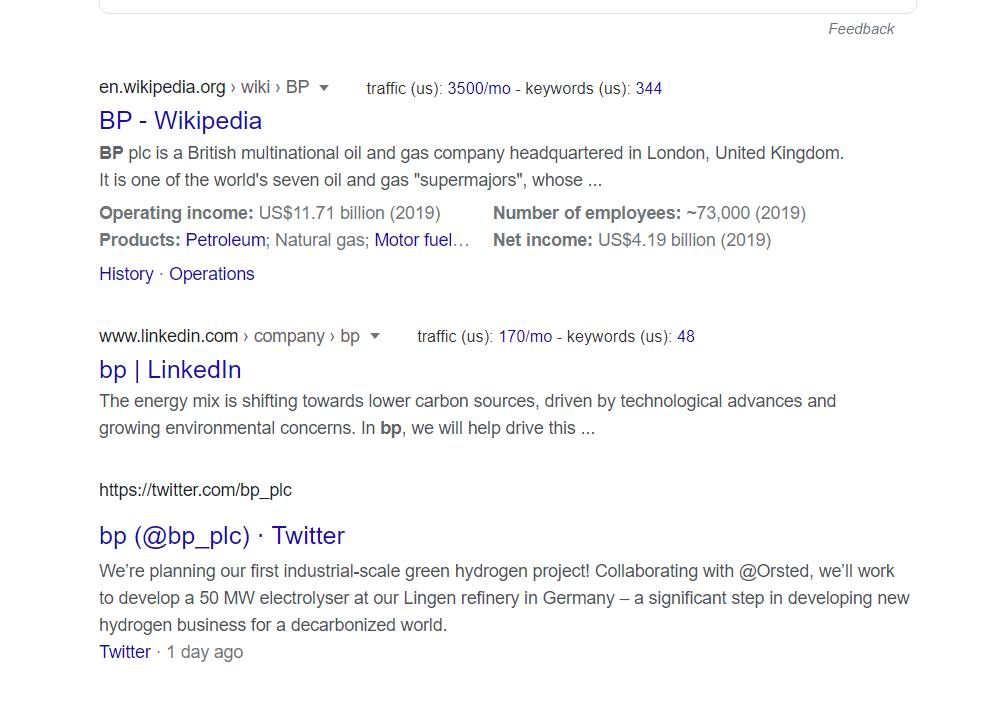 There's no doubt that your social media pages do matter to Google and to the users/ Clients/ searchers who are looking for you online. A few active social media channels can make the experience of getting to know your brand online more fun, engaging and personal.
Social Media Search Engines
Nowadays, people don't just go to Google and Bing to look stuff up; they also use social media channels to find what they're looking for.
This works in a couple of ways: First, if you're active on Twitter, it's entirely possible that users could discover your business's new content after searching for related topical tweets within the Twitter's search engine.
Also, brands that lend themselves to beautiful visual content can benefit from making their content visible in Pinterest and Instagram by using hashtags and properly categorizing their pins.
As discussed earlier, if someone wants to check your company, they're likely to open Twitter and Facebook and do a quick search to see what kind of presence you have on each channel. YouTube is also a search engine.